Palusol® produced by BASF SE has been widely used in many applications requiring fire-protection.
During a fire, the resultant heat causes the silicate in the Palusol®  to generate a foaming action which continues to expand and closes gaps around meeting edges. This non-combustible, heat-insulating and pressure-resistant foam, is the basis of the fire protection.
Palusol® fire-protection panels are classified as a non-combustible building material.
Used for fire-protection of doors, glazing, pipe bulkheads, cables, and ventilation elements, Palusol® prevents fire and smoke from spreading to other rooms for a given period of time.
Palusol® Fireboard is a recognized building component, quality-controlled by "Underwriters Laboratories Inc." and "Intertek Testing Services".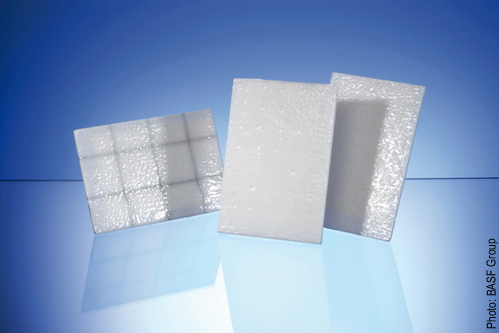 Palusol® SW & SW-R
Palusol® SW & SW-R cores, are ready-made composite products utilizing Palusol® fire-protection panels, which are factory bonded to  high-density fiberboards. These products can be used as full panels, and/or integrated for use in stile and rail applications for rated doors, or door frames.
Palusol® SW & SW-R cores have be tested and listed to ASTM (American Society for Testing and Materials) standards for applications ranging from 20 up to 90 minutes.
All Palusol® SW & SW-R cores are FSC® 100 % certified and are classified as E-0 having No Added Urea-Formaldehyde. (NAUF)
For further information, sheet sizes, dimensions and packaging information, please contact us.