Exterdens™ products produced by Dr. Wolman GmbH may be used in exterior applications which may experience increased exposure to moisture and humidity levels.
The Exterdens™range of products consists of fire protection materials primarily based on expandable graphite. Due to the use of this expandable graphite,  Exterdens™products generate considerable expansion pressure when they react, thereby enabling them to be applied under other surface layers, (i.e. veneer, wood lippings etc.).
The Exterdens™ range of products contains the following: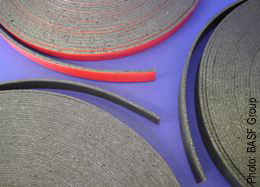 Additional information regarding sizes and availability can be obtained by contacting our office for details.